For Realtor, Broker or Agent
Overview
Design and Production
MLS Info Page
Options
For the Realtors' Clients
Overview
For the Home Buyer
For the Home Seller
At Sites4Brokers, we believe there are four important things to look for in a web presence provider for your real estate website.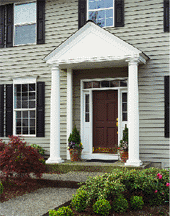 First, experience. We specialize in website design, production, programming, hosting and marketing. Keith Klein, president of OnYourMark, LLC, was a licensed real estate broker. We developed the first real estate website in the country to conform to RETS-XML (The Real Estate Transaction Standard of the National Association of RealtorsTM) standards. We have developed several real estate websites, introducing innovative features such as self-updateable property listings.
Second, timeliness. We have devoted hundreds of hours perfecting the Sites4Brokers designs to enable us to get your site up quickly and cost-effectively. Instead of waiting weeks or months for a custom website to be developed and programmed, your site can be made live in 3 to 10 working days from receipt of all original materials. No more waiting days or weeks for your web developer to add new property listings to your site. You can do it yourself in 10 minutes – anytime! FREE!
Third, marketing. A site that works perfectly and looks great still needs one more thing… traffic! Our technical expertise is backed by over 25 years of marketing experience. Your Sites4Brokers website includes a comprehensive search engine optimization and submission which targets the top search engines, local directories pertaining to the areas you service and industry portals.
Sites4Brokers also gives you cost-effectiveness. A custom-programmed website with the features we include could easily cost you scores of thousands of dollars. Your Sites4Brokers website already includes the programming and design work that would normally take hundreds of hours of initial development time. A fast, easy, effective and affordable real estate website can be yours for a super-affordable price. Call 262-853-7900 to order!
Call 262-853-7900 to learn more about how we can help you increase your Real Estate sales and profits.